2018 Sponsorship Opportunities for the Harpers Mill Manta Rays
February 19, 2018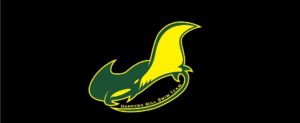 In the summer of 2018 Harpers Mill will be kicking off our first year as an official swim team!  Our swim team is open to all the children in the Chesterfield area regardless if you live in Harpers Mill or not.  This upcoming season, we anticipate as many as 60 children, ages 5-18 participating on the team.
The team's purpose is to offer the children of the Chesterfield area the opportunity to develop and enhance their own swimming abilities, learn the importance of teamwork and sportsmanship and enables them to participate in a sport they love.  The Harpers Mill Swim Team, is an active member of the Chesterfield Aquatic League, a non-profit organization comprised of several community teams.
The Manta Rays could not have become a team without the strong support of our team parents and the surrounding community.  As swimming becomes increasingly popular, more and more families are getting involved in the sport.  Our home meets average 300+ people in attendance.
This year, we are looking for sponsors who will be recognized throughout the season.  We will be offering sponsorships at several levels, and your information and marketing materials you would like to provide will be included in our registration welcome packet given to every swimmer at the beginning of our season. All of our Manta Ray families are committed to supporting our sponsors.
I hope you will consider sponsoring our team this season.  Sponsorships start at $100.  Please see below for descriptions and benefits received at each level.  Your contribution will go to the assistance of swimmer and league dues, especially for those who have multiple swimmers and to help offset the large startup costs. If you have any questions, please feel free to contact a swim team board member at [email protected]
Thank You for your support!
Harpers Mill Manta Rays
Diamond Level – $1000+
Sponsorship of a home swim meet
Individual sponsor banner displayed at all home meets (outdoor banner provided by sponsor)
Includes everything on Platinum, Gold and Silver Levels
Platinum Level $500-$999
Sponsor's name on back of team t-shirt.
Table at swim meet with your information and giveaways.
Includes everything on Platinum, Gold and Silver Levels
Gold Level $200-$499
Logo on team website ​www.harpersmillswimteam.com​ with a clickable link to sponsor's website.
Announce sponsor name at least 2 times during all home meets.
Includes everything on Silver Level.
Silver Level $100-$199
Flyer or coupon (provided by sponsor) given to each swimmer.
Thank you email sent to entire team with all sponsors listed.