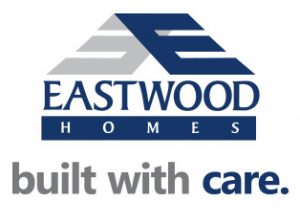 High-Quality Homes
Eastwood Homes, founded by Joe Stewart, has been in the business of providing homes of exceptional quality at reasonable prices since 1977. We have experienced steady growth over the many years in the business and expansions have been strategic, well ­researched, and thoroughly calculated. Joe's goal was to build high-quality, yet affordable homes. He wanted to not only give customers the most home for their money, but also the most pleasant buying experience possible. And unlike national builders, he was determined to not be driven by Wall­ Street profits, but by providing excellence in his homes and communities.
Eastwood Home's Founder Joe Stewart
More than 35 years and thousands of happy homeowners later, Joe Stewart is still involved in the operations of the company. His son Clark joined Eastwood Homes full time in 2003 after completing graduate school and spending every summer working in the business beginning at the age of 11. Together, Joe and Clark carry on the family legacy as a Homebuilder of Integrity. The Stewarts take great pride in the company that they have developed. They walk through the homes under construction in each community on a regular basis. Their hearts and souls are rooted in the success of this company. It is their personal mission to provide homes of exceptional value and outstanding craftsmanship while delivering unparalleled customer service.
"*" indicates required fields